Our Business
Traffic is a specialist in business strategy and marketing with extensive experience in complex markets with extended value chains such as the building industry.
When the business was stablished in 2003 the core offer was to provide client companies with the specialist staff with the skills required to create break through growth strategies and provide the resources required to implement them.
In 2010 we applied our methodologies to Traffic itself and utilised our existing skills and staff resources to develop and grow our own portfolio of companies.
In addition to it's business growth services, Traffic has established and owns Refresh Renovations, Zones Landscaping and Renovate Magazine.
Our Companies
Since 2010, Traffic has established and owned Refresh Renovations, Zones Landscaping and Renovate Magazine. Refresh is already the leading renovation building company in NZ's $6.3bn renovation market and is establishing rapidly in the $30bn Australian market. Now that the model has been proved Traffic is planning to establish Refresh in the UK and US markets.

Home Renovation
Refresh is a national building company specialising in home renovations.
In NZ, Australia, the UK and USA the construction market structure is strikingly similar. In each market the New Home and Commercial Construction sectors are dominated by large branded companies while the renovation sector is highly fragmented with no national branded companies.
Refresh has created a unique business model that enables the business to establish a large scale national company in the renovation segment in the same way that the group home builders have in the new home building sector. Having proved the model in NZ the franchise is already successfully being rolled out in Australia.
The renovation industry is in the same position that the burger restaurant industry was in in the 1950s. It's made up of highly fragmented one-man-bands each offering slightly different services, and with very limited opportunities to scale. The US renovation market size is $350 billion per year.
Harvard University states that the remodeling industry is the "most fragmented sector" in the US economy. There is a clear opportunity to create a scale player, driven by consumer facing marketing, and supported by strong processes and systems that can deliver a consistent consumer experience and better value outcome to homeowners.
Refresh was started several years ago by the directors of Traffic, a business consulting company that specialises in the building industry. After years of research in the construction sector the directors had a clear insight into the problems faced by homeowners and a thorough understanding of how a better model could be established.
The Future of Refresh
The market dynamics and structure for renovations in Australasia, North and South America, Europe and many other construction markets is very similar. They all have highly fragmented renovation markets and consolidated commercial construction and new home building sectors.
Refresh has been successfully piloted in NZ to prove the fundamentals of the business model. Refresh has rapidly become the leading renovation company in NZ and in a very short time it has been established throughout Australia. The business is now launching in the UK.
The business has been built on web and cloud based marketing and business management systems which are readily transferrable to new markets.
Our vision is to be the leading residential renovation business in the $2.2 trillion global renovation market.
Consumer website: www.refreshrenovations.com
Franchise recruitment website: www.refreshfranchiseopportunities.com
Refresh has been awarded: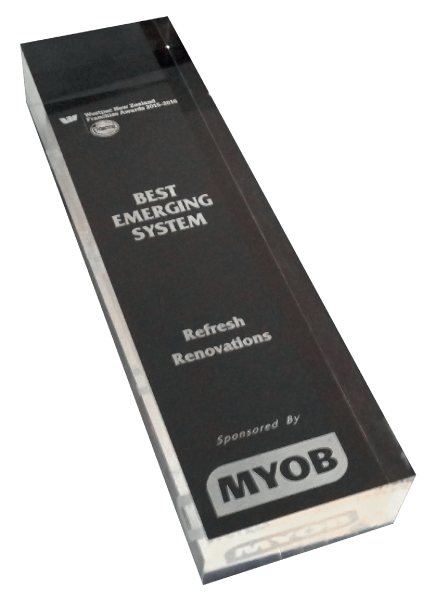 New Zealand Franchise Awards: Winner
Category: Best Emerging System
Refresh Renovations
2015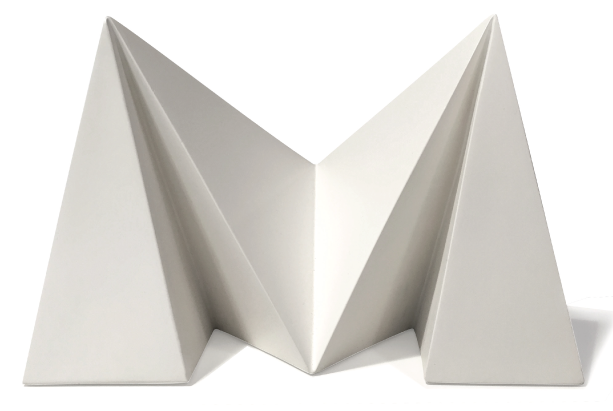 New Zealand Marketing Awards: Winner
Category: Mailshop Business Marketing Award
Refresh Renovations
2015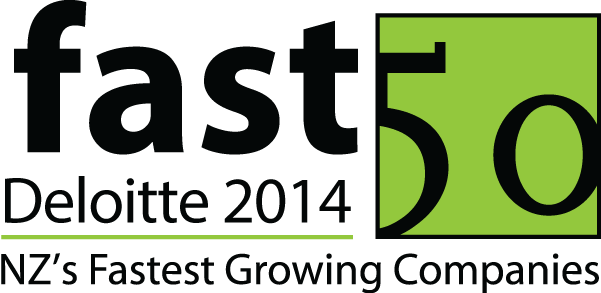 Deloitte Fast 50 Awards: Placed 28th
Category: Top 50 fastest growing companies
Refresh Renovations
2014
View more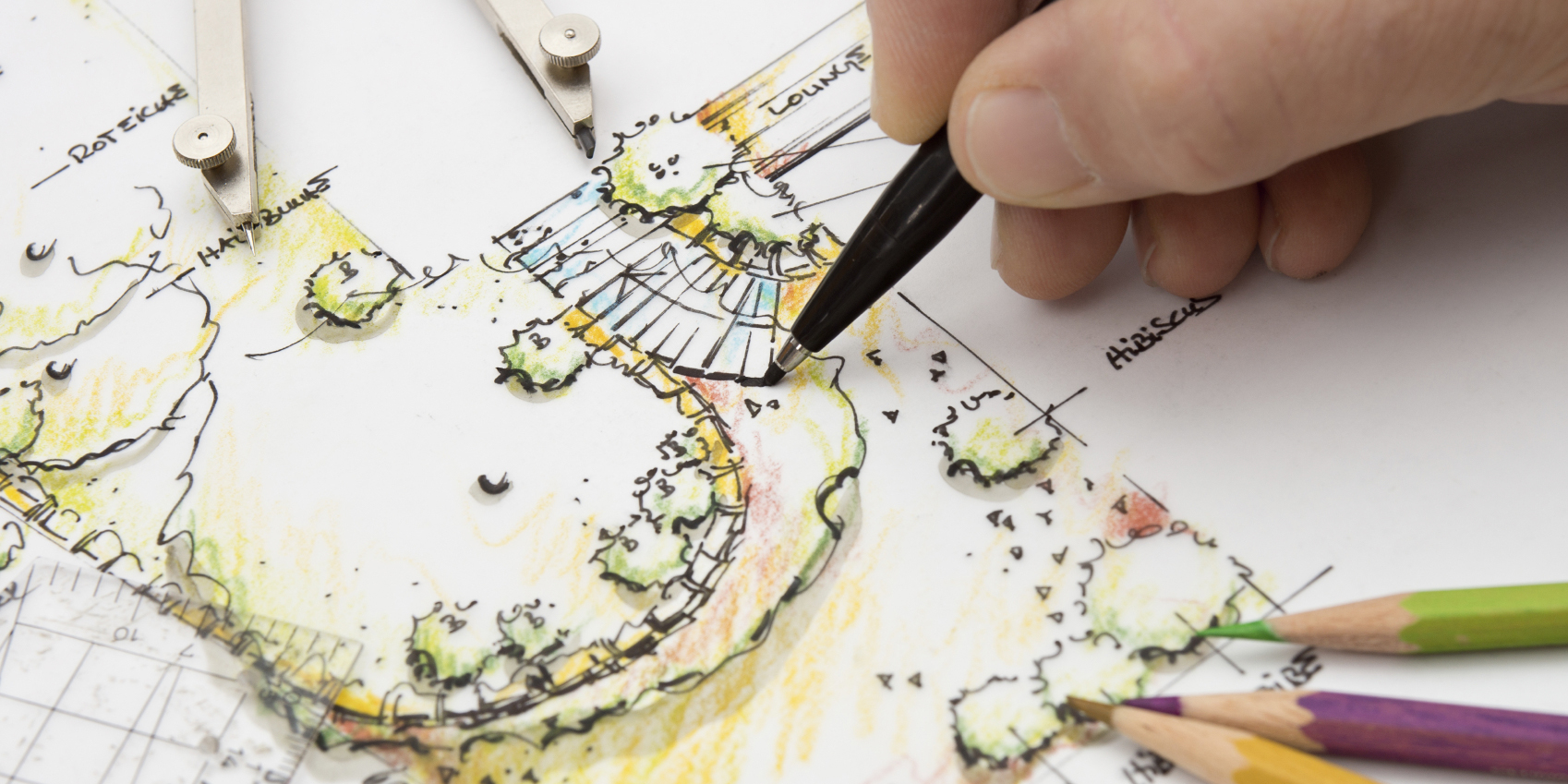 Landscaping Specialists
Zones is a national franchise company specialising in residential landscaping projects
Following extensive research in the building value chain, the directors of Traffic identified residential renovations and residential landscaping as two opportunities for business innovation. After years of research we had a clear insight into the problems faced by homeowners and a thorough understanding of how better models could be established for renovations and landscaping.
The landscaping market is highly fragmented and based on one man band tradesmen. There are many market structure similarities between the landscaping market and the renovation market.
World-Class Marketing Program
Because there are no national, renovation building or landscaping companies in any market in any country it begs the question "is it possible to create a national company or does the nature of the segment dictate a fragmented model?"
The renovation market is larger, so Traffic focussed on creating Refresh first and leveraging the same platforms to set up the landscaping business.
The key to building a better renovation business model is to create scale.
Refresh does this through an award winning brand and marketing programme that generates leads for franchisees supported by a world class IT system and processes that enable franchisees to manage and grow their businesses.
Key Platforms
The same design and build business model was applied to the landscaping process
The web marketing programmes have been adapted for Zones
Renovate magazine includes landscaping articles as well as renovation articles
The Refresh database of 60,000 is used for Zones direct marketing
The IT franchise business management system was applied to Zones
The investments in creating the key platforms for Refresh were then leveraged across for Zones.
By leveraging the platforms created for Refresh, Traffic has been able to establish Zones as an entirely new company and business asset.
Zones has rapidly been established as the leading nationally branded landscaping company in NZ with opportunities to follow Refresh into Australia the UK and USA.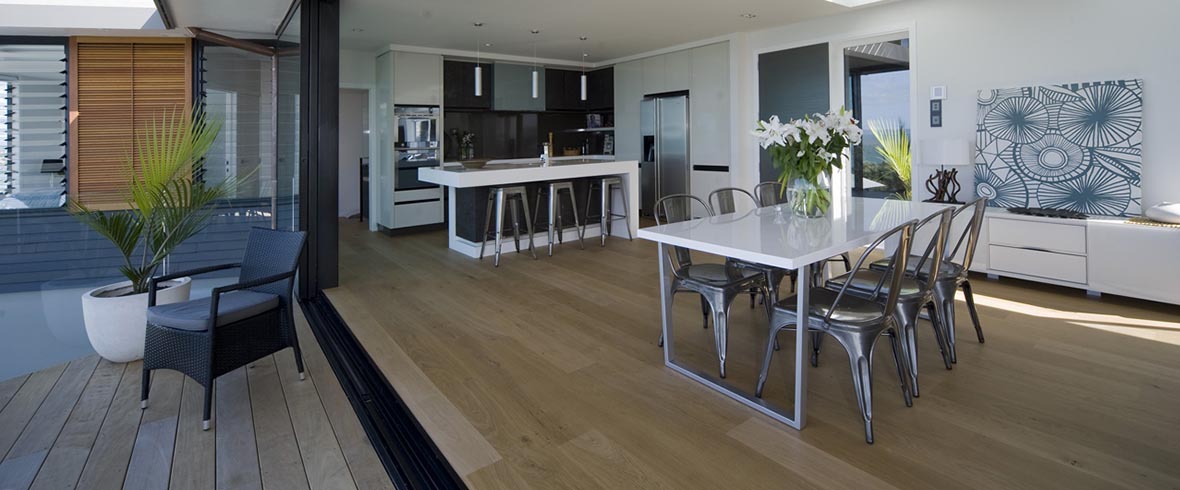 Renovate Magazine
Home Renovation Magazine
Renovate Magazine: Advice and Inspiration for home renovations in New Zealand
Renovate magazine has been set up to provide content for the Refresh website and drive up google hits across multiple renovation categories.
It sells advertising like any other high street magazine to cover costs. It is managed as a cost centre and evaluated according to financial performance and contribution to Refresh marketing.
Renovate is the country's first and only magazine dedicated solely to home renovations. Renovate is an easy to use resource providing fresh inspiration and motivation at every turn of the page, for ardent renovators seeking to integrate the latest products and technology into their homes.
Published quarterly, every issue of Renovate is jam-packed with revamping know-how portrayed through stylish reviews bursting with practical ideas, DIY tips and tricks (gleaned from the decorating and building trades), as well as marvellous makeover schemes incorporating innovative New Zealand concepts and the latest international design trends.
The constantly evolving editorial features in-depth articles relating to refurbishment and restoration, step-by-step 'how to' guides, a section devoted to eco-friendly and sustainable products, plus a terrific selection of essential homewares.
Teamed with stunning photography and a healthy dose of lifestyle articles, readers of Renovate magazine are kept well informed and come equipped with everything they need to design, plan, and create comfortable, stylish and affordable renovated havens within their own homes.
Talk to us today about how we can help your business grow.